Although Ottawa may be a city where politics reign supreme, there's no denying that the top-notch fishing opportunities are giving the suits a run for their money. With both the Ottawa and Rideau River flowing through the core, more anglers are beginning to realize how good they really have it.
Multiple species, including fishing for muskie, bass, walleye, and pike are here for the taking, and are closer than some may think. With excellent bike paths and transit systems in place, many of these urban spots can be accessed by leaving the car at home – making for a more economical and healthier day on the water. And for those heading here on business, numerous spots abound to give a few hours of reprieve in between board meetings.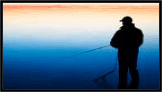 This site details some great fishing spots that can be found in the Nation's Capital. These areas are all excellent for the family and shore angler, and some will fit the bill for the boating enthusiast. But most of all, they will lead you to a fun day on the water, just the way fishing was meant to be.